The Green Legion has been in the news quite a bit recently. We have also made appearances on radio shows and on television. If you missed some of these clips or articles, feel free to check them out below!!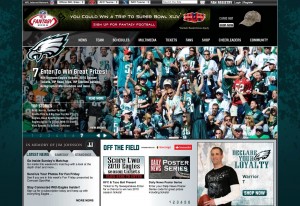 (Click for full size)
A photo of The Green Legion that was recently featured on PhiladelphiaEagles.com Homepage!!
Radio Clips:
The Green Legion & The Zach Bunney Benefit on Comcast Sportsnet CLICK HERE


Newspaper articles:
2006